Booking request
Fill up the module you will be contacted by our staff for confirmation.
About Fighezia
Some words of our company
Fighezia is located in the southwest of Sardinia in the heart of Geomineral park in the rural territories of Fluminimaggiore and Buggerru. The farm holidays is situated in the northwest side between Sulcis Iglesiente's mountains and the main coasts and is build on a hill in the middle of Mediterranean vegetation at about 100 mt by the sea level.
Agriturismo Fighezia is surrounded by wild nature and crystalline sea, a comfortable place to relax and enjoy your holiday.
The farm holidays is born in 2000 with the aim to create a place which could allow the regard of local resources and to be a positive model in a rural territory at risk of depopulation with important economic and social problems. Our purpose is to work in the field of responsable tourism in order to allow a relaxing holiday, enjoying the beautiful sea and the good food. We put effort in supporting local meeting in order to study in deep environmental themes. Mainly we deal fruit and vegetables products and we practice beekeeping, but we also collaborate with cattle breeders which operate in the territory.
The homey kitchen offers simple and natural food; in the morning breakfast in the veranda with our products: jam, yogurt, milk and coffee, tea and infusion, bread, cookies and cereals. (Breakfast is available both self service and table service.
The dinner is composed by seasonal local products: principal first dishes are pasta, risotti, fregola and soups; second and side dishes can be composed by meat, fish, legumes, vegetables and cheese. Fruit and dessert, coffee and drinks are home made. Furthermore guests can choose to eat all together to contibute in creating a familiar atmosphere or decide to reserve a separate table to have more intimacy.
There is also a vegetarian menu.
Accomodations
A few words on our aziendaalcune information about our rooms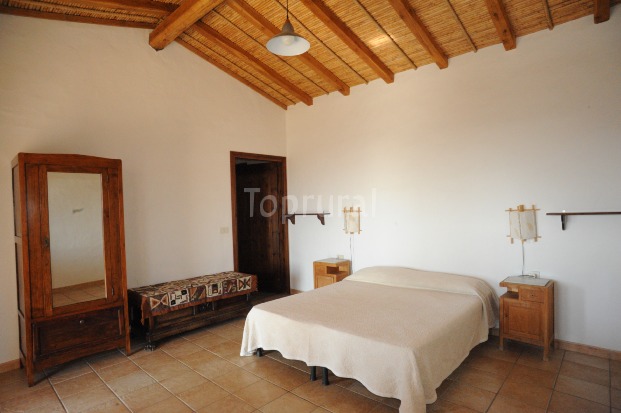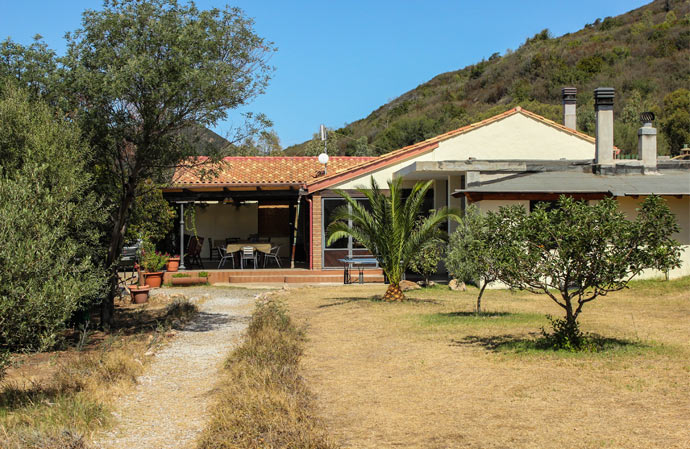 Rooms look out onto an amazing view of the Iglesiente's mountains and the west coast. The farm holidays is divided into 4 separate buildings: in the central part is situated the kitchen and the dining room with closed veranda for 50/60 covers. Rooms are located in 3 different buildings, 50 mt far from the dining room. We have available 10 comfortable rooms, double and triple, equiped with fan and air conditioning, all with sea view, veranda and private bathroom. Furniture is simple and rustic. All rooms have fridge and free wi-fi.
Buildings have been realized according to specific bio-construction parameters such as the use of mudbricks (ladiri) and other local materials like the cane used to build the roofs.
In the central building there's a living room with a small library and board games; toilets for disabled.
In the garden there's a relaxing area and a ping pong table.
The Surroundings
A brief introduction on our territory and the surroundings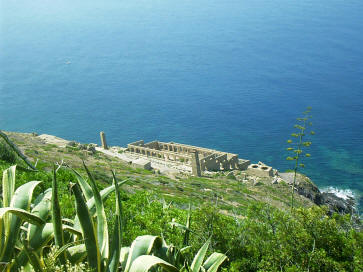 The Sulcis Iglesiente's area, located in the heart of Geomineral park of Sardinia, is full of reminders of miners' work. Very interesting is the visit at the archeological sites of Arenas, Su Zulfuru, Henry Gallery, Planu Sartu, Naracauli and Ingurtosu where is situated the amazing dune system of Piscinas, one of the biggest in Europe.
The coast is still uncrowded and free from constructions; Portixeddu beach is easy to reach by car or by walk along 4 km of paved road. In the neighborhood the granitic beaches of Capo Pecora, Cala Domestica and the beautiful and wild beach of Scivu can be reached in just 10 minutes along 7 km of dirt patch.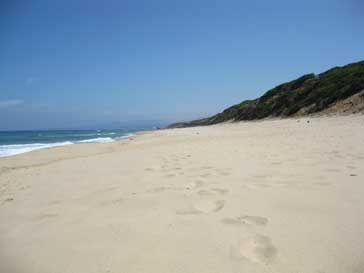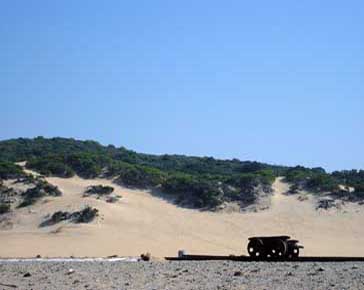 Towards the inside there are the elevations of Fluminese, with the highest Linas mountain, ideal for trekking lovers: wild paths, canyons, waterfalls among woods and mediterranean high vegetation, but also caves such as of "Su Mannau" or botanical gardens such "Linasia" on the Marganai.
In the neighborhood there are also seg-way for climbing and beautiful paths for mountain bikers, even with the availability of support with maps and specialized guides. Moreover at about 3 km from the farm holidays it's possible to find a equestrian tourism centre that organizes horseback riding.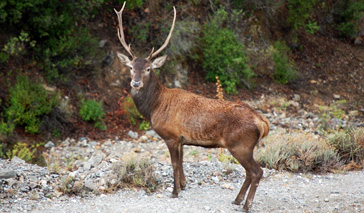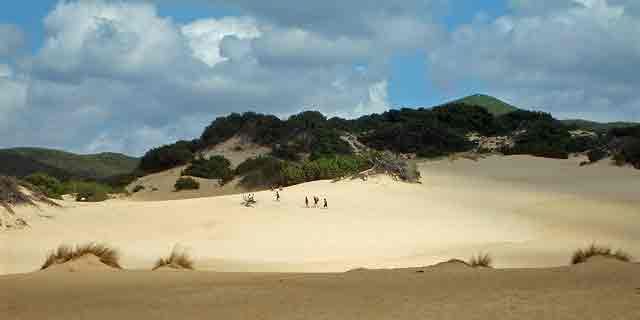 Fauna is characterized by several wild animals such as deers, hares, foxes, buzzards, falcons and owls.
If you desire to make a leap back in time visit "nuraghi", the tipical pre-historical constructions of Sardinia, the giants' tombs and the sacred well of Capo Pecora or the Punic-Roman temple of Antas.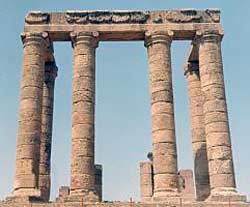 Environmental education
Training courses for schools; both for pupils and teachers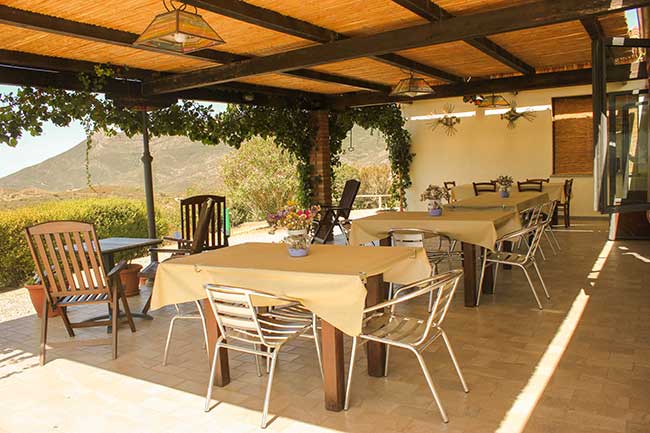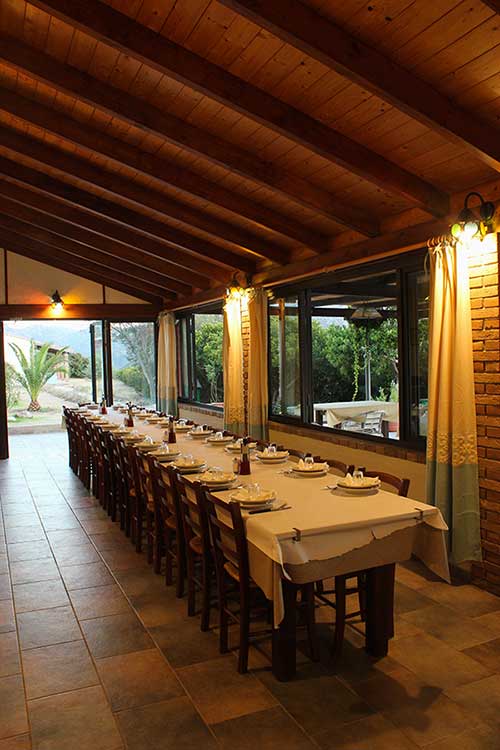 The company offers training courses for targeted schools for both students and teachers. The themes are those of sustainable development, green building, water saving and constructed wetlands, beekeeping, renewable energy and organic farming. We propose an educational project for the classroom phase and a practical path in the company whose objectives are:
Promote and disseminate technical eco-friendly through practical experience in the field
Understand the environmental and social degradation that characterize our campaigns
It promotes awareness of the major current environmental problems
Rebuild the relationship with the agricultural world
Investigate the causes of the gap between urban and rural areas
Learn traditional crafts of environmentally friendly production techniques
PRICES PER PERSON

(Updated to 30/04/2017)

LOW SEASON

from 15/09 until 30/06

HIGH SEASON *

from 01/07 until 14/09

B&B one night

single

65.00

70.00

double

40.00

45.00

triple

35.00

40.00

B&B two or more nights

single

55.00

60.00

double

35.00

40.00

triple

30.00

35.00

HB - Half-Board forone night

single

85.00

90.00

double

60.00

65.00

triple

55.00

60.00

HB - Half-Board two or more nights

single

80.00

85.00

double

55.00

60.00

triple

50.00

55.00

Children

less than 3 years old B&B

10.00

12,00

less than 3 years old HB

12.00

14.00

from 3 to 6 years old B&B

15.00

18.00

from 3 to 6 years old HB

20.00

25.00

from 6 to 12 years old B&B

20.00

25.00

from 6 to 12 years old HB

30.00

35.00

Dinner

25.00

20.00

Traditional Dinner

30.00

30.00

Packed lunch

6.00

5.00
How to find us
Problems and see us? Here is the complete map here
Coming from the north with the route 126 and passing from Arbus:
about 15 km after Arbus pass the crossroads to the beach of Scivu and go on the route 126; after about 10 km of hairpin turns downhill you will find on the right side the provincial road "Su Sizzimurreddu Fighezia" located 50 mt before the junction for Fluminimaggiore-Portixeddu and Buggerru (please pay attention since the road is not properly reported and you may not notice it) take the provicial road Su Sizzimurreddu for 1800 mt and you will find our indication then turn right and continue for 3 km. At this point you'll find an intersection with another indication so turn right onto a dirt road uphill and after 500 mt you're arrived.
Coming from the south with the route 126 and passing from Fluminimaggiore:
passed the village after about 3 km you will find on the left side the junction for Portixeddu and Buggerru, pass it and continue on the route 126 for other 50 mt, turn right on the provincial road "Su Sizzimurreddu Fighezia" and go on for 1800 mt and you will find our sign to which you have to turn right and continue for 3 km. At this point you will find a crossroad with another sign that invites you to turn right onto a dirt road uphill and after 500 mt you're arrived.
Coming from the south with the road 83 and passing from Nebida and Buggerru:
4 km after Buggerru turn left following the signs for Portixeddu and Capo Pecora, go for 500 meters and opposite the entrance of the village of Portixeddu you will find on the right side a paved road, take this road and follow the signs for Agriturismo Fighezia and Hotel Golfo del Leone; 15 meters after the Hotel you will find our sign indicating to turn left and advanced to 2.5 km on a paved road. The street will become a dirt road close an uphill curve to the right, continue for 1 km until you find our sign "Agriturismo Fighezia" indicating a dirt road that climbs to the left, the last 500 meters and you're there.